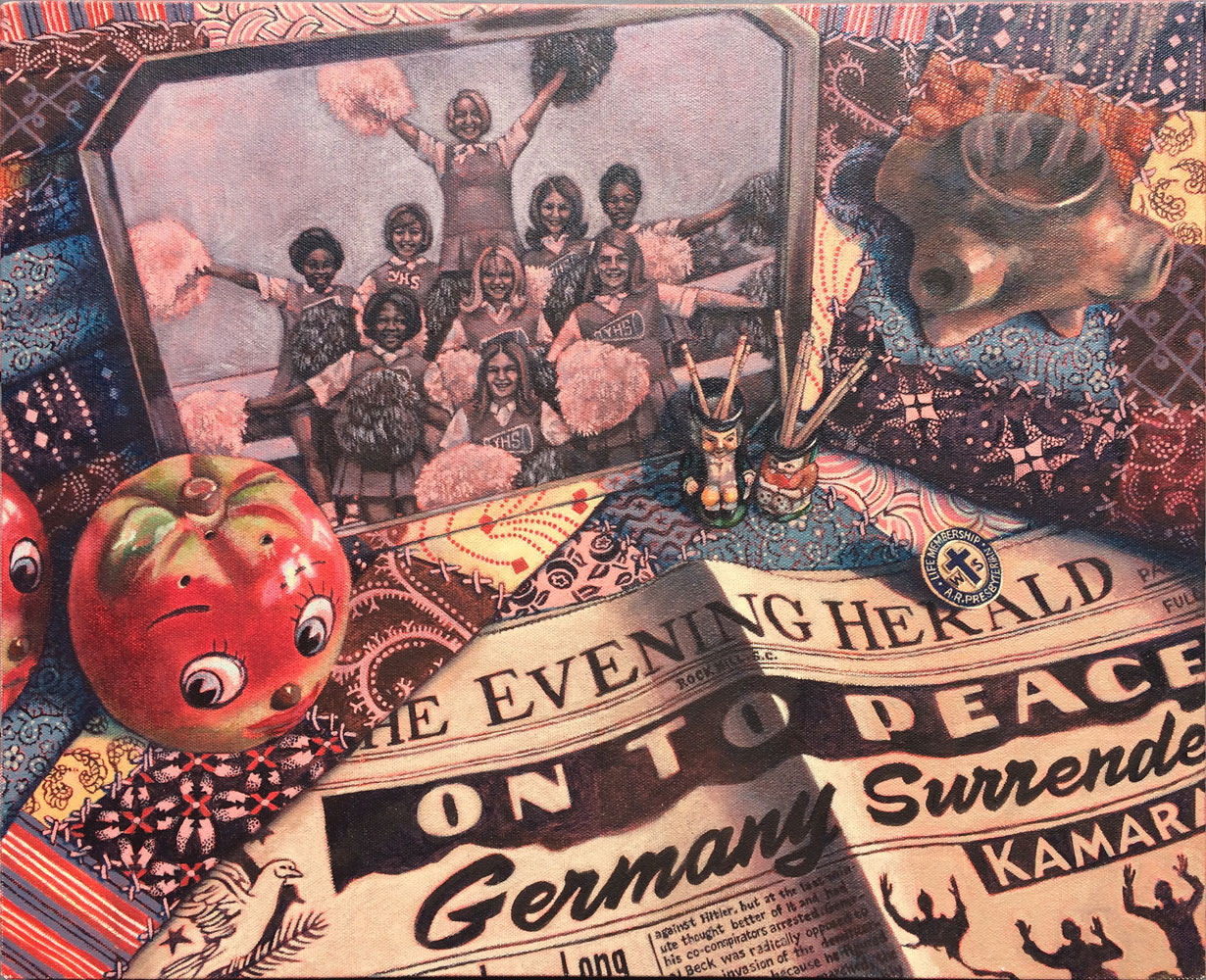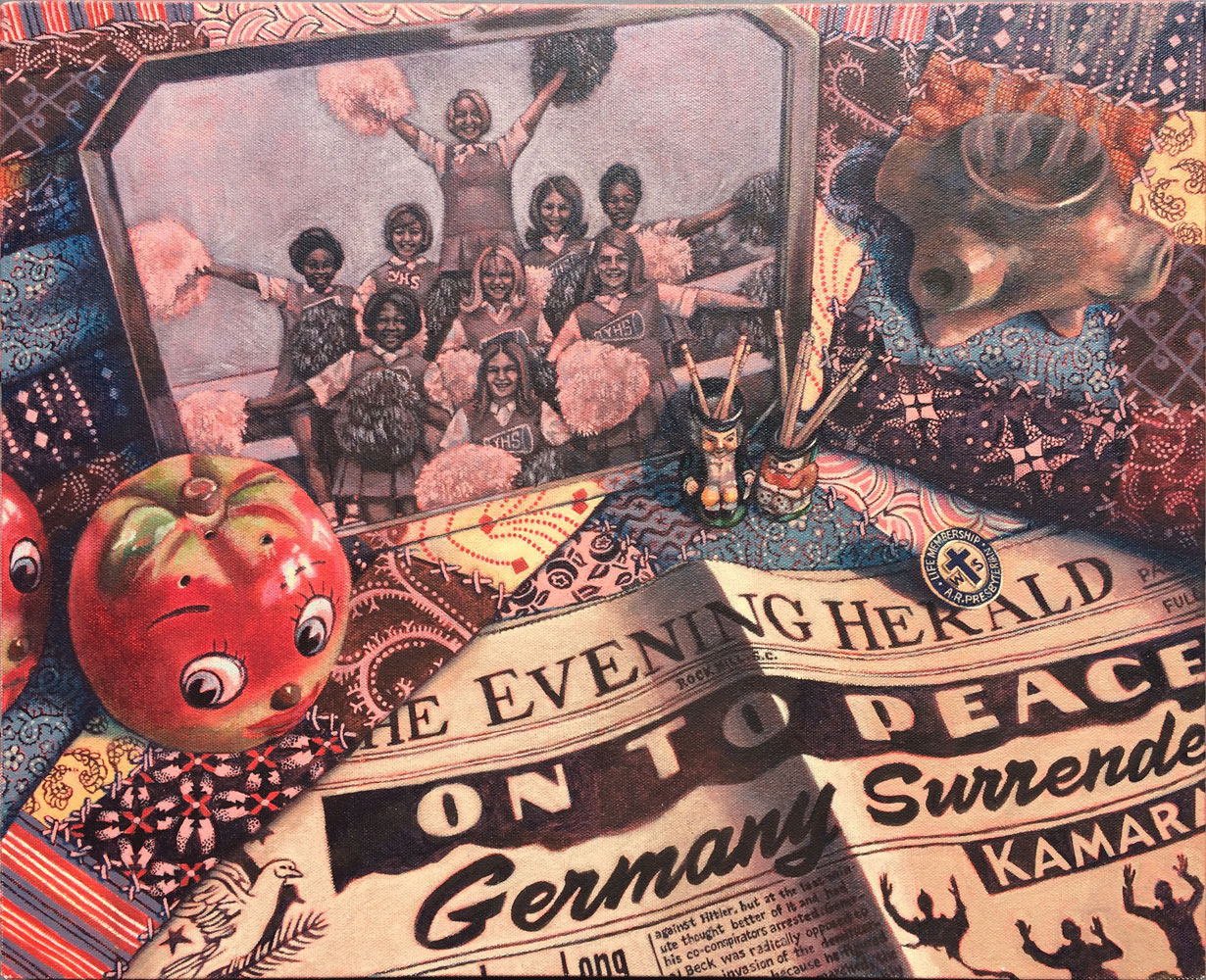 Artifacts show the history of a community—what you've come through, where you are. I chose specific elements—representative of this area—that carry with them ideas of prosperity, struggle, peace, and reconciliation. These concepts are vitally important to the fabric of our lives today.
ELEMENTS
quilt – referring to the textile and Cotton mill industry of this region – Painted from photos of actual fabric swatches from the archive at Springs Creative in Old Town, Rock Hill.
photo – York High School's cheerleaders pose for this shot in 1971; By this time, the students from Jefferson High School had integrated York High. (Courtesy Winthrop University Archives.)
apple salt & pepper shakers – representing the apple orchards of the region, the "Up Country"/PIedmont of South Carolina (i.e. Windy Hill & Black's Peaches)
church pin – a nod to the 4 oldest (Presbyterian) churches in York County
peace-pipe – Catawba Indian made – a visual artifact of the local Catawba Indian Nation in our area.
Newspaper – The Evening Herald – a mid-20th century evening edition of The Herald Newspaper in Rock Hill, SC. This was printed after Germany surrendered during WW II in 1945.
Toothpick Holders – Colonial-style ceramic figures – representing the colonial history of the area, particularly two major battles that took place in York County during the Revolutionary War.
Artifacts | York County, 2016
oil on canvas
16 x 20 in