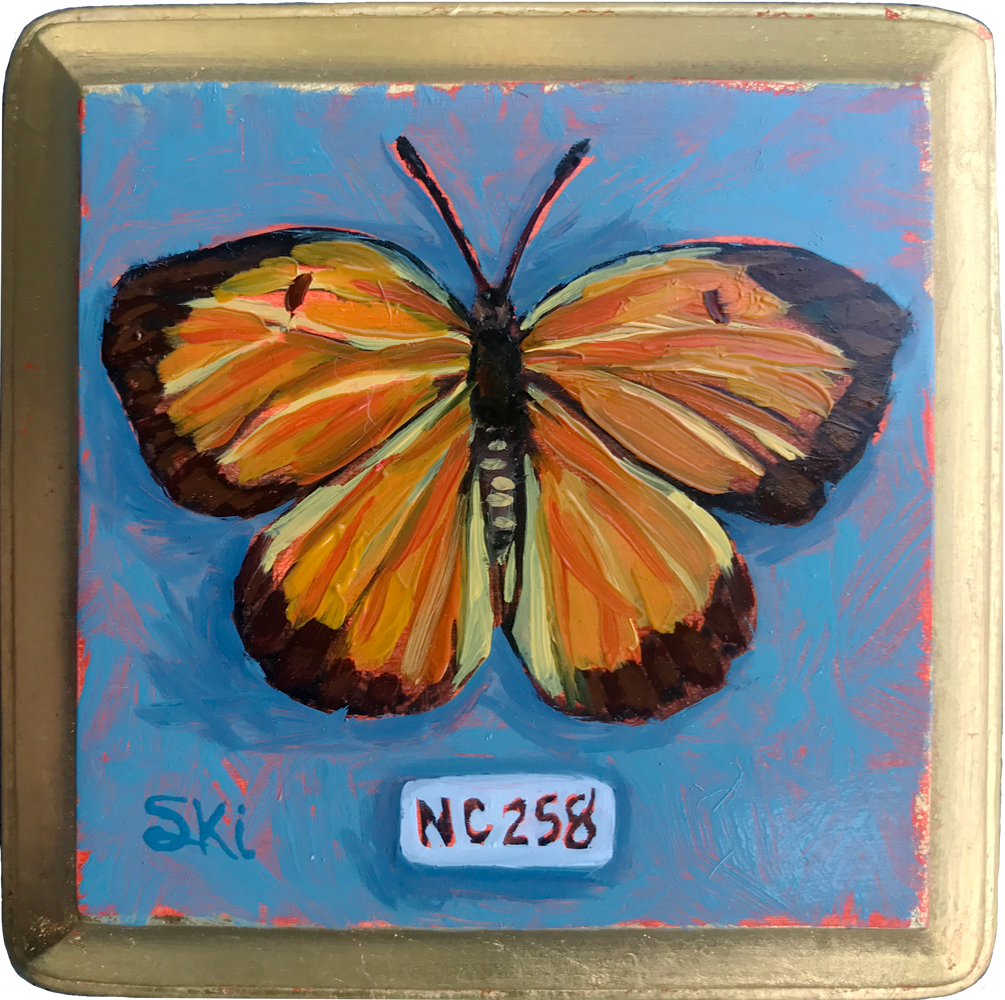 Specimen NC 258 | Sleepy Orange Butterfly
[abaeis nicippe]
Upperside of wings orange in both sexes; orange-yellow form is rare. Forewing with small black cell spot. Male has sharply defined black borders on outer and costal margins. In winter form, underside of hindwing is brick red, brown, or tan; in summer form it is orange-yellow.
SPECIAL THANKS
for their generous permission to paint right there in their Naturalist Center—so I could experience these beautiful creations up close and personal.
Specimen NC 258
 Sleepy Orange Butterfly
oil & gold leaf on wood
4 x 4 in.
2017
SOLD